Welcome to Our Site!
The Office of the Commissioner of Banking regulates State chartered banks, savings banks, savings and loan associations, credit unions and trust companies.  We determine compliance with the laws and regulations of the State of South Carolina and monitor the operations of these institutions.
 Kathy L. Bickham
Commissioner of Banking
   Janeen R. Hughes                                   Remonia C. Wright
Deputy Commissioner of Banking        Deputy Commissioner of Banking
1205 Pendleton Street, Suite 305
Columbia, SC 29201
803-734-2001
803-734-2013 (fax)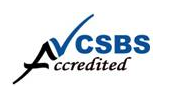 For general questions and comments you may also reach us by email.